---
archiv 2023
13. 2. 2023
....tady bez ladu a skladu odkládám aktuality z hlavní stránky, které již pozbyly na aktuálnosti....
* * *
* *
*
31.1.-11.2. Will Wilde/The Bladderstones Tour, různá místa
13.2. The Residents, Divadlo Archa, Praha
10.1.
Vyhlašujeme další ročník soutěže Blues Aperitiv pro nové talenty
24. ročník soutěže Blues Aperitiv je určen pro bluesové a z blues ve své tvorbě vycházející talenty bez ohledu na jejich zemi původu. Hlavním lákadlem pro vítěze je možnost vystoupení na festivalu Blues Alive, který se koná 16.-18. listopadu 2023.
Ze všech přihlášených porota vybere sedm postupujících a dva náhradníky, kteří se naživo představí na finálovém večeru v sobotu 15. dubna 2023 v Domě kultury v Šumperku. Finalisté se představí pětičlenné odborné mezinárodní porotě a také před zkušenými diváky. Mezinárodní rozměr soutěže nově podtrhuje přítomnost zástupce zastřešující organizace European Blues Union v porotě.
Z finálového večera postoupí na listopadové Blues Alive 2023 dva vítězové. Šanci podívat se na festival získá rovněž ten účinkující, který dostane nejvíce hlasů od publika. Také další účinkující, kteří na přehlídce Blues Aperitiv zaujmou porotu, mohou dostat pozvánku k hraní na vedlejších scénách Blues Alive, jiných českých festivalech či na přehlídkách v Polsku.
Podmínky zařazení do výběru:
Pokud máte zájem zúčastnit se soutěžní přehlídky Blues Aperitiv a v případě vítězství také mezinárodního festivalu Blues Alive, zašlete přihlášku na adresu aperitiv@bluesalive.cz
Uzávěrka přihlášek je 1. března 2023
Přihláška musí obsahovat název souboru, jmenné a nástrojové obsazení, technické požadavky, webovou adresu, aktuální fotografii v tiskové kvalitě, stručný profil interpreta a dva spolehlivé telefonické a emailové kontakty na jeho členy.
Pro základní výběr je nutné zaslání nahrávek souboru v digitální podobě. Minimálně tři skladby ve formátu mp3, případně odkaz na digitální přehrávač (typu Bandcamp příp. YouTube, nikoli však streamovací platformy typu Spotify, Deezer apod.), pošlete společně s přihláškou. Neposílejte CD ani další pevné hudební nosiče.
Přihlásit se mohou i umělci, kteří absolvovali Blues Aperitiv v minulosti.
*
16.1.
Will Wilde Tour 2023
.....už poněkolikáté se u nás objeví skvělej britskej foukačkář Will Wilde.... já jsem ho viděl před pěti lety s rakouskýma Roosevelt Houserockers a nedávno s britskou kapelou Brighton Blues Cartel.... někteří měli možnost navštívit v Budějcích jediný vystoupení, který u nás měl se svojí sestrou, výbornou kytaristkou Dani Wild, a možná tady byl i jindy a jinak.... tentokrát ho doprovodí naše uznávaná kapela The Bladderstones, takže je určitě na co se těšit.....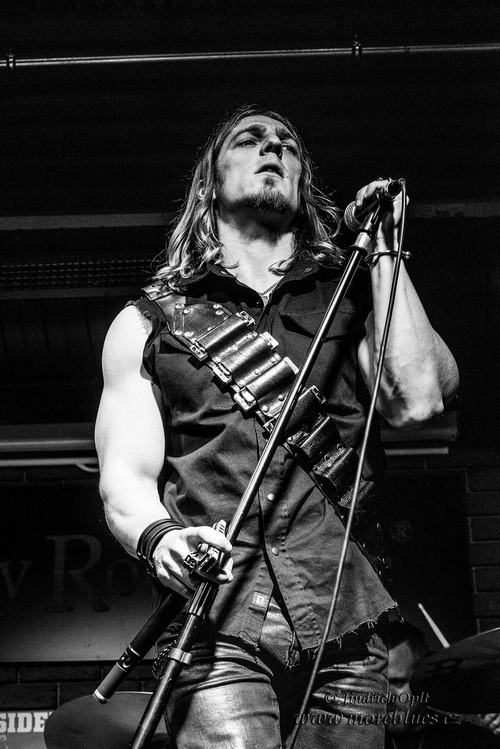 31. 1. Černošice, Club Kino
1 .2. Bílina, rock pub Moskva
2. 2. České Budějovice, Highway 61
3. 2. Polička, Divadelní klub
4. 2. Česká Třebová, Modrý Trpaslík
5. 2. Valašské Meziříčí, Malá scéna za oponou
7. 2. Přelouč, Občanská záložna
8. 2. Boskovice, Zámecký skleník
9. 2. Rýmařov, Jazzklub
10. 2. Ostrava, klub Parník
11. 2. Znojmo, penzion U císaře Zikmunda
*